About Us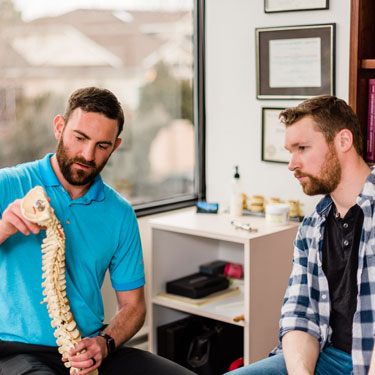 Elevated Health Chiropractic opened its doors in July 2019. Dr. Aaron Neuerburg chose his practice name in homage to the Mile-High city of Denver and to show that it's just the place to take your health to new heights.
It's Dr. Aaron's goal to help as many people as possible become the best version of themselves. With natural chiropractic care, he seeks to improve your nervous system function so that you can enjoy a higher quality of life.
Reaching Your Full Potential
Having incredible health must start early in life. That's why Dr. Aaron emphasizes the importance of chiropractic for expecting moms as well as children. You can make sure that your child gets off to the best possible start when they're young. Chiropractic can be used proactively, helping ensure that you don't experience common health problems or injuries.
At our family wellness practice, we welcome all ages of people. Anyone with a spine can benefit from chiropractic care, from newborns to centenarians.
Success Stories
Dr. Aaron has witnessed countless lives change under chiropractic care.  A favorite involves a young couple who had never seen a chiropractor, but researched that adjustments could potentially help with fertility issues. Desperately trying everything for an exhausting 3 years – they gave chiropractic a chance.  After 12 weeks of consistent care and nutritional modifications they were expecting a baby! They continue to visit Elevated Health, with a healthy well-adjusted kiddo, and happily refer their family & friends.
MEET DR. AARON NEUERBURG »
Get Started Today
Find out what we can do for you and your loved ones. Contact our chiropractic office today! Walk-ins are welcome to drop by.
---
About Elevated Health Chiropractic | (720) 557-7464