Chiropractic Care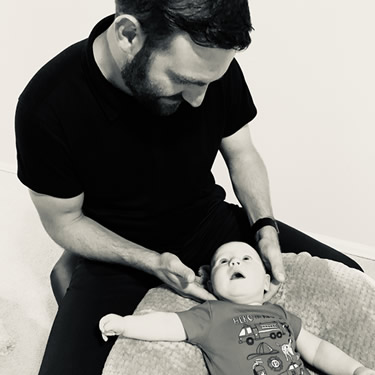 A chiropractor is dedicated to improving your health with the power of their hands. By correcting misalignments in the spine and other interference that occurs within our bodies, Dr. Aaron seeks to improve the function of your nervous system. In doing so, your brain and body can operate at an elevated level.
The Incredible Benefits of Chiropractic
With chiropractic, you can get healthier, naturally. The benefits of chiropractic you may experience are numerous, such as
Improved strength, flexibility and balance
Greater energy
Less pain
Better sleep
Enhanced organ function
What to Expect When You Begin Care
If you're new to our office, you might be wondering what your frequency of visits will be. If you're in pain, we'll recommend coming in more often at the beginning. At Elevated Health Chiropractic, we want to make sure that your body is responding well to what we're doing.
When you're out of pain, you can choose to continue with corrective care. This type of care addresses the source of your problem. Eventually, we hope to get you to a maintenance or wellness phase of care. At this time, you'll see us 1-3 times a month based on your needs and preferences.
What Chiropractic Can Help
There is a myriad of conditions that chiropractic can help with. Some, you may not even realize are related to what we do! The most commonly addressed ailments include back pain, neck pain, headaches and recovery from injury. If you are an athlete, we can help you improve your physical performance. Personal injury cases such as car accident victims can get the immediate attention they need with us.
You don't have to be in pain to seek chiropractic care. Many of our patients come to us because they know chiropractic is a proactive way to maintain their great well-being!
Our Techniques and Equipment
Dr. Aaron primarily uses the Diversified Technique. In your home care, he'll prescribe exercises with Chiropractic BioPhysics®, a method to improve your spinal curves. There are specialized tables available in the office, including a Flexion-Distraction Table and a Thompson Drop Table to assist in your adjustment.
Please note that if you haven't been adjusted before, there is no discomfort to feel concerned about. Dr. Aaron will walk you through what he's doing before starting. If you hear a noise, it's gas coming out of a joint and is no cause for worry.
Schedule a Same-Day Visit
We have same-day bookings available. Contact Elevated Health Chiropractic today to schedule your appointment with us!
CONTACT US »
---
Chiropractic Care Aurora | (720) 557-7464